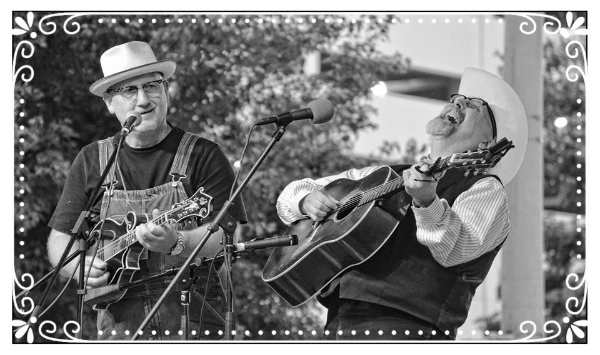 The Old-Time Tiki Parlour is presenting an evening of Old-Time Music on Saturday, March 12 starting at 8 p.m. featuring Mike Compton and Joe Newberry — Sausage Grinder is very excited to be opening for these master musicians.
The concert is $20 and is at Timewarp Records, 12204 Venice Blvd., Los Angeles, CA 90066. This is a great venue – David's CD release party was held there a few weeks ago and we had a great time.
WORKSHOPS
In addition, Joe Newberry will teach a banjo workshop at the Old-Time Tiki Parlour at 7 p.m. on Friday, March 11.
Mike Compton will teach a mandolin workshop at Timewarp Records before the concert at Timewarp Records at 5 p.m. on Saturday, March 12.
Workshop seats are very limited, so contact David Bragger ASAP to reserve your seat. More info at the Old-Time Tiki Parlour.
Read more